SouthSCENE CD Launch
The Talking Heads, Southampton - Spetember 05
Sine Star Project + My Mantra + Xavier Floyd Fire Bird + Plastik + Alaskan Pipeline
by Louise Glyde
The Coming Of The Railways CD showcases 'the best bands in the South' and is a compilation of 19 individual artists from the region. The perfect tool for anyone wishing to familiarise themselves with what their local music scene has to offer. For a
full review of the CD, click here
.
Sine Star Project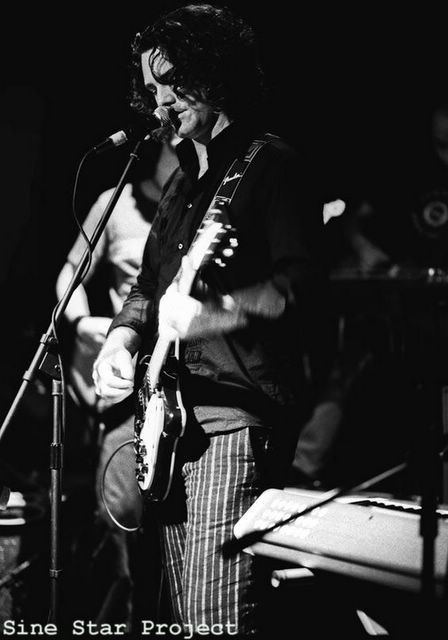 eased the packed venue into the evening's festivities with an acoustic set. Two of the four band members strummed on stage and sang a couple of heart rending melodies, which were beautiful. A bit of a shame they had to go on first because the pub was wired and a lot of their set was talked over. Next up were heavy metal act
My Mantra
who sent shock waves through the crowd. The guitars were thrashed to within an inch of their lives and the drums beaten to death but the music had great rhythm as well as pace.
Lead singer Duncan Whitfield blasted the crowd with his stirring, steady vocals topping off a really electric performance by the whole band. Threesome
Xavier Floyd Firebird
carried on the heavy rock theme with their set and were followed by
Plastik.
Plastik have a throaty, guitarbased sound to them. With a hint of Suede thrown in and tracks laced with melancholy lyrics that will pierce you. Last but not least was
Alaskan Pipeline
, one of many Southampton bands tipped for the top. Their sometimes sad, -
sometimes really upbeat sounds are always rocking tunes and it topped off a perfect evening, much enjoyed by all who were there. Apart from anything else, you came away feeling quite proud to witness such wonderful talent, knowing it had all come from your own doorstep.