by PH
Anyone who has been to a live music venue in the South over the last year or so will know there is something seriously exciting happening on the local music scene. There is a buzz around the venues, with bands recruiting new fans and pleasing dedicated followers at sell out gigs. For many of the bands this recognition has also spread more widely, with national tours, increasing fan bases and interest from the national press, radio stations and labels. At the centre of this scene are a number of venues, spread across the South coast from Swanage to Brighton, a handful of dedicated promoters, the bands, obviously, and a few websites, all striving to keep the scene alive and moving forward.
www.SouthSCENE.net
is one such website.

SouthSCENE is the place where everyone goes to find out…well, pretty much everything. Bands and promoters go there to promote and network; punters go there to find out what's going on. You can even try and find your own band there. So it's no surprise that SouthSCENE have finally taken it upon themselves to release a CD, showcasing the '
best bands in the South
'. A compilation of nineteen tracks from nineteen different bands is a bold move by anyone's standards. Are there really that many good bands in the South? Do they really produce music that warrants a compilation CD?
The Coming of the Railways
provides the answer to both those questions – a definite yes. Taking the honour of 'first track' are
Dead!Dead!Dead!
with 'Monocle Fallout'. Fans of The Dead will be keen to hear this exclusive track and they will not be disappointed. It contains those unmistakable Dead!Dead!Dead! trademarks – quirky but catchy guitar work, intelligent vocals and a mild eccentricity that is as refreshing and appealing as ever.
The Sways
follow this with 'Way I Say' and manage to underline the essence of this CD – it's original, different and you can't, and don't want to, pigeon hole it. This first half of the album features a range of musical styles that mix together like old friends. Atmospheric guitar music from
Alaskan Pipeline
sits alongside the industrial, paranoid 'Spies' by
Object
, which in turn is followed by the slightly bemusing, but not un-amusing, 'Peepers' by
Toupé
. 'A Round of Applause for a Great Disaster' by
Birdpen
takes the prize for the longest track title on the album but also, and more importantly, is a very strong contender for best song. They've got the understated music just right to accompany the lyrical brilliance.
Fleeing New York
are one band on here that many people will recognise and be waiting to hear what they have to offer. 'Oh My God' is the sort of catchy tune you would expect from them and they sound as polished and professional as ever. The female vocal makes this song and has a beautiful smooth quality that exudes class.
Sine Star Project
provide the second exclusive track on the album with 'You'. It has an anthemic quality that picks you up and carries you along with it.
Plastic Toys
' electronic-tinged 'Super Freak', with its instantly catchy chorus, takes you to
Xavier Floyd Firebird
who finish the first half of the album with 'Slow Slow' - a huge chunk of Firebird rock that grows in brilliance right to the end. The second half of The Railways is even more diverse than the first.
Subgiant
follow Xavier with the funky electronic grooves of 'Jack the Biscuit', which again underlines the quality and diversity of the music being displayed here.
Scarlet Soho
's 'Skin Trade' has a nostalgic 80s vibe that stands out and is quite refreshing. The same could be said of
Cathode-Ray Mission
who produce a very distinctive electronic-pop sound with 'Stendhal Syndrome'. I don't normally like to compare bands with other bands, but they remind me so much of EMF that I just have to. And it's great.
My Mantra
provide some edgy, guitar driven angst and, although basic, 'Bleeds the Same' manages to do what I think the band were aiming for – a no-bullshit, rocking song. I hope that the latter songs on this album don't get overlooked because there are some seriously quality tunes here. The contrasts in 'Dead Star' by
Plastik
are a joy to listen to and the perhaps confessional 'I Killed them All' by
Dead Jack
displays great musicianship as well as a sense of humour. 'Same Day' by
Tri-City President
is a wonderfully put together, catchy little tune that proves you don't have to over complicate things to get good results.
Hunting Lodge
make an appearance three songs from the end with 'My Friend Paul's Mother's Miscarriage'. That is, you might think, a strange title for a song but in a funny way it perfectly describes their sound – messy, unexpected and not very pleasant. It's just not my bag, but I'm sure there are people out there who will appreciate them - and that's the great thing about this album. As well as the bands you know and like, there's so much more to discover. Finishing off are
Jay Et Al
with their quirky, soothing electronic sounds. 'Synth Tumbler' is a great end to this album and one not to be overlooked. The Coming of the Railways is a superb collection of songs that covers a wide spectrum of musical styles. Its importance and inevitable impact on the local music scene is huge, but it stretches much further than that. It shows that there are not only great bands here in the South, but also the structure and energy to produce music that stands up on a national, even international, level. Buy The Coming of the Railways to hear your favourite band, buy it to discover other bands, buy it to support the scene but most of all... just buy it because it's a great album.
Copies can be purchased at the Pre-Release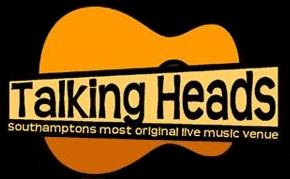 Party at
Southampton's The Talking Heads
(
click here for directions
) on Friday 2nd September with live bands: Sine Star Project (acoustic set), Alaskan Pipeline, Xavier Floyd Firebird, My Mantra + Plastik (tbc) Doors @ 8pm Entry £5
If you miss the launch, keep an eye on
the SouthSCENE website
for purchase details.
The CD was compiled & funded by:

* Andy Farley (Dead! Dead! Dead! Manager)
* Mike Spall & Helen Nesbit-Bell (SouthScene.Net)
* Andy Rossiter & Mac Ince (Ejector Seat) &
* Glenn Lovell (GigSwapUK)

All artwork for the CD has been lovingly put together by:

* Duncan Whitfield (My Mantra)