The Wedge - October 2005


Considering the recent sold out gigs from Editors and BRMC it's a surprise to see the Wedgewood Rooms, at best, three quarters full. It would appear that for whatever reason, perhaps bad promotion or recent bad press, not many people want to see them. First to take the stage are Mono Taxi, a band as uninspiring as their name. Dull, trudging country rock with a somewhat minimalistic rock edge, this band should listen to Rilo Kiley to see how it's really done. After such a dismal support act the crowd seem unenthused but the venue soon begins to fill as the clock strikes ten and the band emerge, greeted by subdued applause. As they strike up the first song,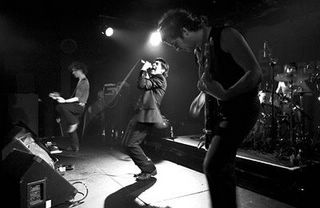 the crowd awaken somewhat and begin to clap. A bit. The first three songs just seem to blend into each other, then they out their recent single 'Without You'. This is probably their best track but the crowd don't seem to know it any better than most of the other material played tonight. Their songs are pure sing-a-long pop songs - it's just a shame they haven't had enough exposure for the crowd to be able to. The band are tight though, with plenty for the crowd to get excited about.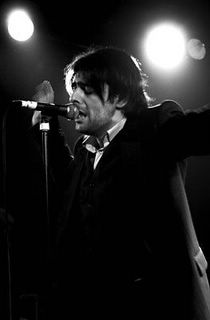 Falsetto vocals, catchy choruses, funky drum n' bass with plenty of guitar licks, oh and not forgetting that en vogue cheesy synth - all make it somehow worth being there. And it's roughly about here that the problem seems to lie. Although there are all these layers to the music, the lyrics and substance are seriously lacking. Repetitive, looping choruses without any real meaning lead to nothing in particular. But as each song continues, indistinguishable from the last, the crowd seem to enjoy themselves more and more. Whatever their lack of attention was caused by, everyone who turned up went away with a smile on their face. For me though, music such as this comes around all too often and is easily throwaway. I can't help wondering who will have replaced them this time next year.