by Louise Glyde
Dorset based band The Pirate Ship Quintet don't give much about themselves away on their website, but their music speaks volumes. Their instrumental tunes hark of chilled out rock, with a dark edge to it that gets the imagination racing. First MP3 tune on their website,
www.thepirateshipquintet.co.uk
, is the 10
minute long Lost Science of Laser Guns.
It starts gently with a guitar being played softly and as other instruments join in, the music gains an ethereal quality. After three minutes a beat kicks in and the song builds to a crescendo, waking anyone who thought this was a lullaby. However, the listener is soon lulled back into a sense of security as the song finishes how it began... ebbing away. All sorts of instruments are involved in this composition - trumpets, piano and stings to name a few and this adds a fourth dimension. This is not another head-banging rock tune, more something to chill out to. There is still that rock edge to the music, largely delivered in the form of electric guitar.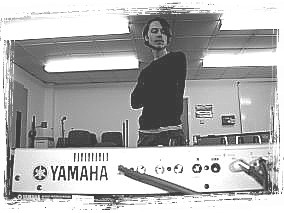 The only problem is that the track is way too long and therefore repetitive, which becomes boring after a while. It is, none the less, different! The second MP3 is titled 'The Secret of the City'. Also an instrumental piece but much shorter, weighing in at 4 minutes in length. This track is more guitar based, although other stings and brass instruments are
incorporated. The pace is faster but with a melodic air to it. Although the tune tends to repeat itself, this time in a good way. The toes soon start to tap and the tune gets stuck in your head. It would be fascinating to see these guys live.