Fans of The Beatles, the Beach Boys or James Blunt would be very impressed with
Luke Donovan's work
.
Even those who aren't fans of those bands should spend a little time over at Luke's place.
Apart from being aesthetically pleasing on the eye, it won't do the ear any harm either.
Southampton's Donovan has a wonderfully soft voice.
The harmonies, subtle backing and Eva Cassidy-style guitar work all compliment his singing beautifully, creating music that actually breathes. This, coupled with his lyric-writing ability and well-rounded image, make him an inspiring artist.
'Butterfly',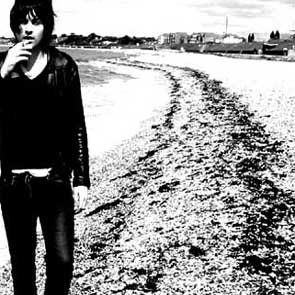 my personal favourite, starts with a harmonious vocal accompanied by a single guitar.
With a catchy melody and soft, flowing rhythm the intro soon has you humming along before it launches into a more upbeat section then filters out with more gentle, calming harmonies.
The tune 'Dig You', another great track, has a more country feel to it - further smooth vocals and a refrain that sets your foot off on an involuntary beat-matching tap. However, before you really know where you are, the song finishes abruptly, leaving a want for more; a want fulfilled by any of Donovan's other work.
The effects Donovan employs to enhance the beauty of the basic tunes, including strings and flutes in the background, really helps add a dimension that lifts the listener above the music. It is indeed rather hard to find fault in any of his music, other than the fact that the songs could be a little longer, to postpone your departure from the wonderful place to which you are taken.