by
Matt Golding
Already a well established name on the Southampton indie scene, 'A World Asleep' have achieved more since they were formed in Autumn 2003 than many bands do in twice the time. With an expansive live history attracting glowing reviews from all quarters, three self produced EPs ('EP1' – 2004, 'EP2' and 'Algorithm' - 2005) in the stable and an upcoming national tour in their diary, this five piece act obviously don't suffer from the same lethargy they see in everyone else.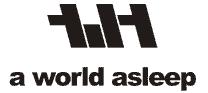 But at least they're trying to wake us up. Using various combinations of vocals, bass, drums, guitars and that instrument every truly great band needs… the keyboard, 'A World Asleep' create an engaging, emotionally naked sound that shifts constantly between wide eyed melodic ambience and gut punchingly heavy rock. For those who need proof, 'Swan' - a track taken from 'EP2' - is downloadable at the
band's website
and demonstrates both the technical expertise of the individual musicians and the cinematic vision of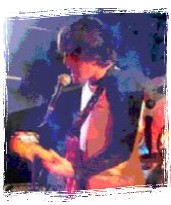 the band as a whole. Recorded, 'A World Asleep' are not just listenable but re-listenable. Live, they are in their element – fans and reviewers alike leave venues exhilarated and moved, their bodies crushed by an intermittent wall of room shaking sound. With their hearts on their sleeves, the band make no attempt to hide what has influenced their music but the comparisons that have been made with 'Radiohead', 'Muse', 'Tool' and 'Mogwai' are as misleading as they are obvious. Andy, Ed, the two Robs and Alan take the diversity of these acts and attempt to create a sound that is unique, emotive and commercially viable – and since they are currently working on an industry demo with Southampton studio 'Planet Sounds', whether or not they have succeeded may well soon become apparent.